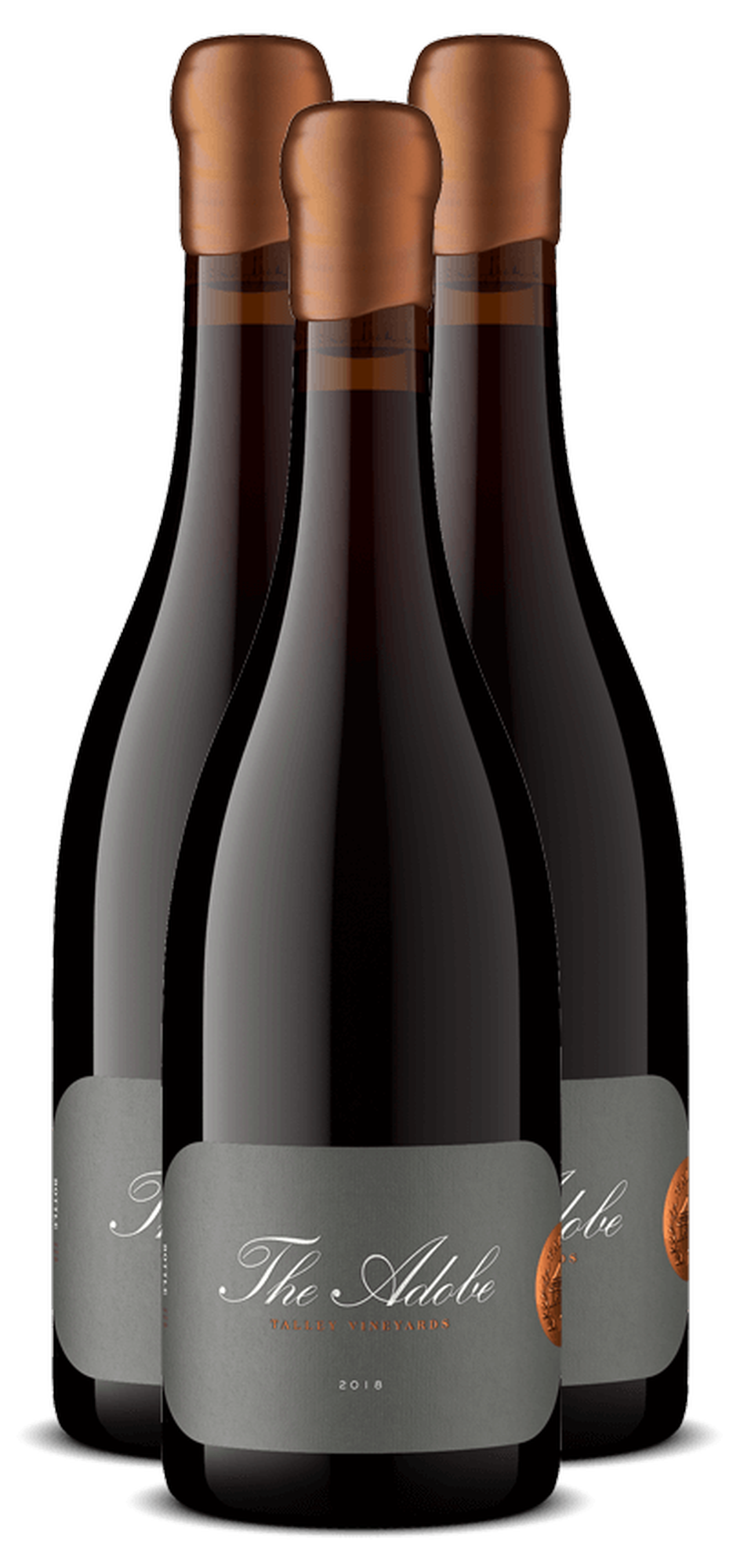 The Adobe Trio
2018
The inaugural 2018 vintage is soft yet energetic with notes of fruit and spice. The Adobe is not only a sip of finesse, harmony, and sophistication but also tells the collective story of our sense of place — the soil, climate, and history.
The Adobe Trio offers three bottles of this reserve wine made from a blend of the very best Pinot Noir grapes on our estate. The Trio will allow you to experience the beauty of this collectible bottling throughout the years with a supply to drink now and cellar for later.
Single bottles (750ml) also available: 2018 The Adobe
Talley Wine Club
Classic in character yet lively in spirit, we craft Pinot Noir and Chardonnay that are true expressions of our estate vineyards.
Join Our Club