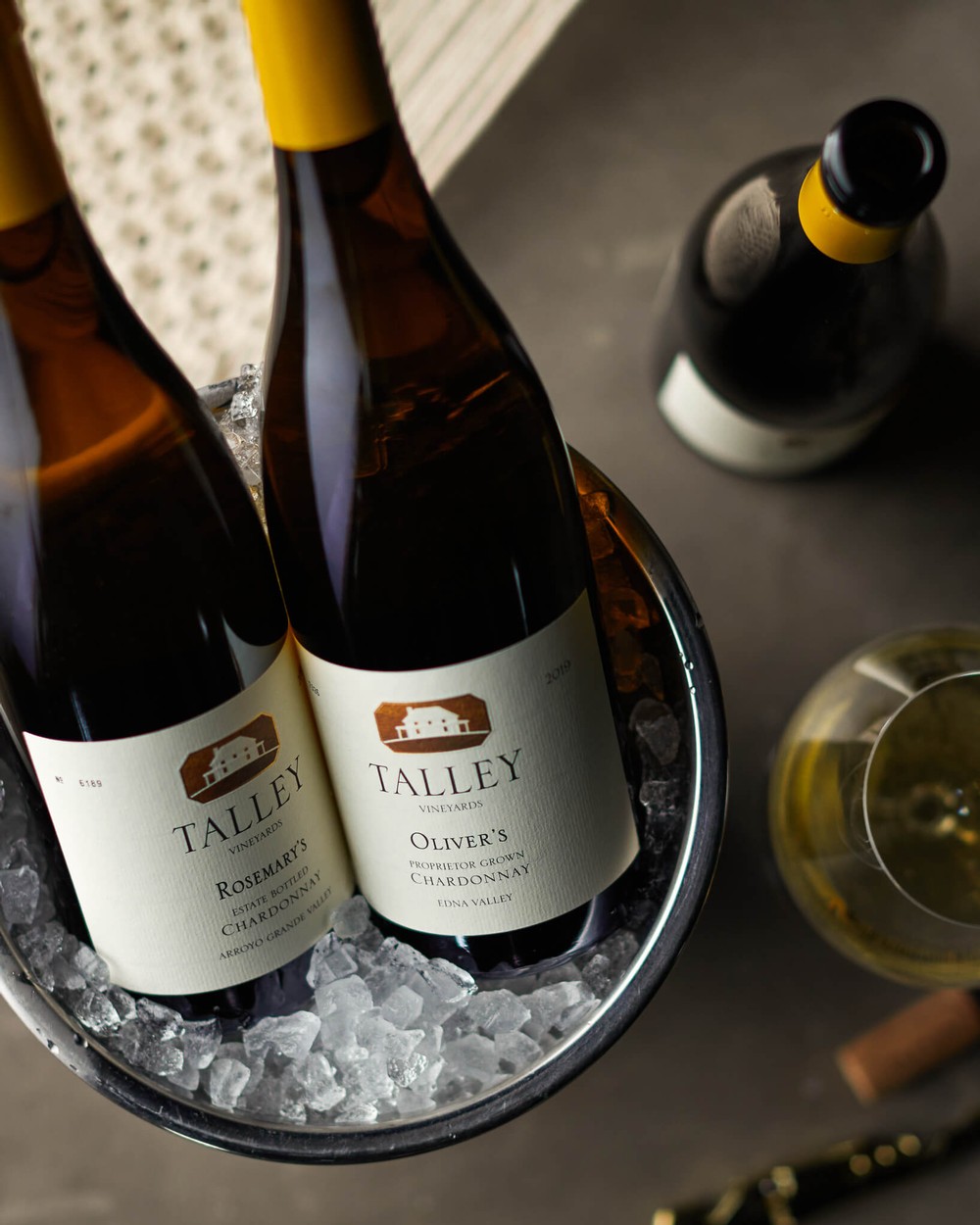 Explore Chardonnay
A fresh take on California Chardonnay with citrus, stone fruit and vivacity shining through in aromas and flavors. Explore our 2019 single-vineyard Chardonnay this holiday season.
This trio includes a bottle (750ml) of the following wines:
- 2019 Oliver's Chardonnay
- 2019 Rincon Chardonnay
- 2019 Rosemary's Chardonnay
This 3-pack of our highly regarded Chardonnay comes gift wrapped in a special packaging making it a perfect gift for the Chardonnay-lover in your life.
Talley Wine Club
Classic in character yet lively in spirit, we craft Pinot Noir and Chardonnay that are true expressions of our estate vineyards.
Join Our Club