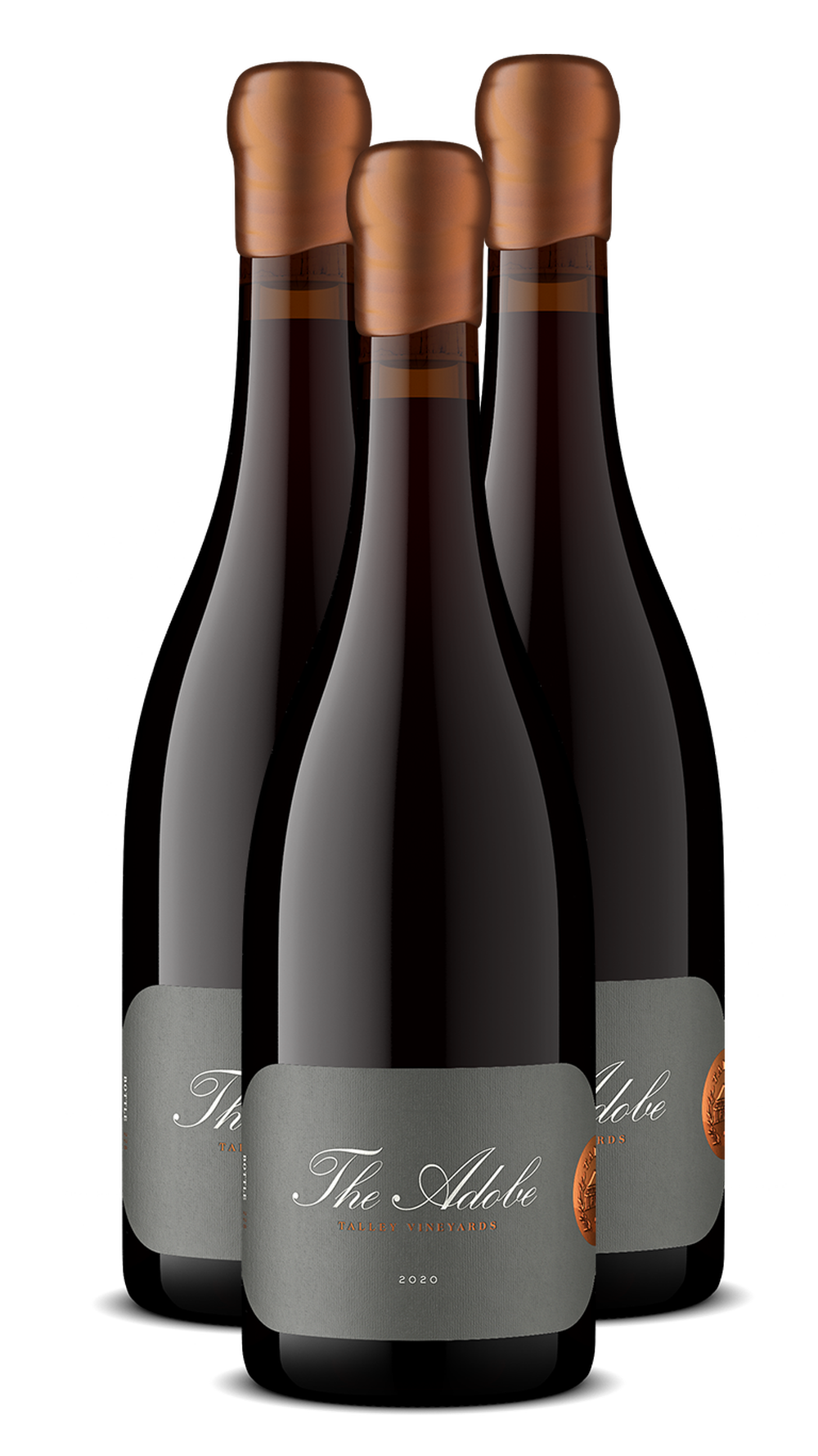 The Adobe Trio of 2020
The Adobe is a complete expression of Talley Vineyards, blending the very best Pinot Noir grapes of our estate. Cultivated and crafted by hand, this wine leans further into the time-honored winemaking traditions of Burgundy that inspired Don and Brian Talley to begin making wine over thirty-five years ago.
The Adobe Trio offers three bottles of this reserve wine made from a blend of the very best Pinot Noir grapes on our estate. The Trio will allow you to experience the beauty of this collectible bottling throughout the years with a supply to drink now and cellar for later.
The 2020 vintage is soft yet energetic with notes of fruit and spice. The Adobe is not only a sip of finesse, harmony, and sophistication but also tells the collective story of our sense of place — the soil, climate, and history.
Talley Wine Club
Classic in character yet lively in spirit, we craft Pinot Noir and Chardonnay that are true expressions of our estate vineyards.
Join Our Club